Facial Rejuvenation & Scarring
PRP can be an ideal solution to smoothing fine lines, wrinkles, acne scars, traumatic scars and even stretch marks ~ with virtually no risk of allergic reaction in even the most sensitive individuals.*

PRP can help to restore or enhance areas which require volume within the face and neck including:
• Glabellar Lines (the number 11 sign between the brow)
• Forehead Lines • Periorbital Lines (crow's feet)
• Nasolabial Folds
• Smile Lines
• Acne Scars
• Vertical Lip Lines (lipstick lines)
• Marionette lines (the ones that extend from the corners of the mouth to the chin)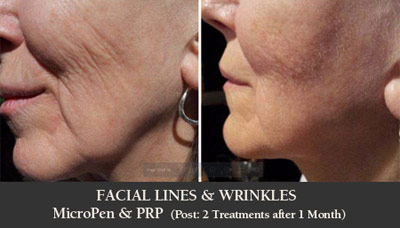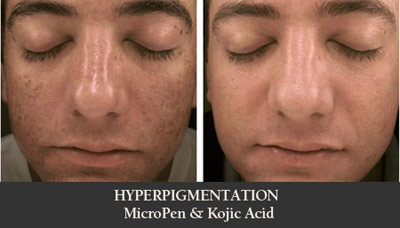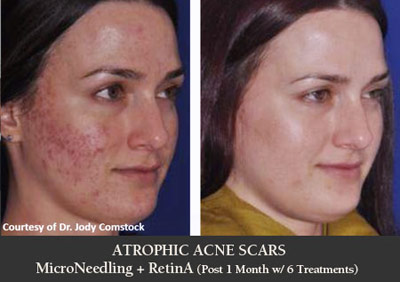 Hair Thining and Hair Loss
Platelet Rich Plasma treatments can be a very effective way to treat hair thinning and hair loss for both men and women. PRP contains many stem cells and growth factors that stimulate the hair follicle's growth. These treatments are safe and natural because the procedure concentrates the good cells from you blood and they are then micro-needled or injected back into your scalp, where they are needed.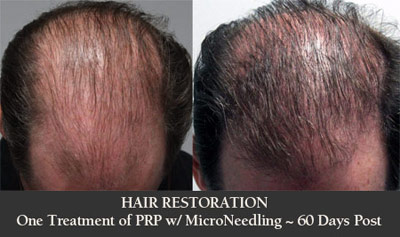 Stretch Marks & Scars
Stretch marks are superficial scars that form when overstretched skin disrupts collagen production. Most commonly, they develop from weight gain and loss, pregnancy, muscle building and hormonal disorders. PFP contains stem cells that stimulate new collagen and elastin, resulting in firmer skin and improved texture. Micro-needling creates small channels in the skin so the stem cells can be absorbed. This increases the amount of collagen being produced, transforming the skin (stretch marks or scars) to a tauter state. It is recommended that patients come in three to five times, six weeks apart and one more time six-months post treatment to provide best results.*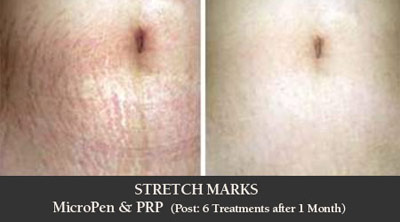 --------------------------------------------------
Treatment Procedures:
Some patients only require a single treatment per year to achieve their desired results. For others, a series of PRP treatments might be recommended. Three to four treatments spaced four to six weeks apart typically provides long term, optimal results. Patients notice tighter skin immediately and visible changes to the skin continue to develop over the course of several days and weeks. Results continue to improve for up to six months after the treatments as collagen production continues.*
*Individual Results May Vary


Serendipity Medical Spa 23 Main Street, Suite #102 (Palmetto Office Suites) Hilton Head Island, SC 29926
Main Office : 843.342.2639 | Fax : 843.342.2609